Old Dominion Brings Fans Through The Years At 2019 iHeartCountry Festival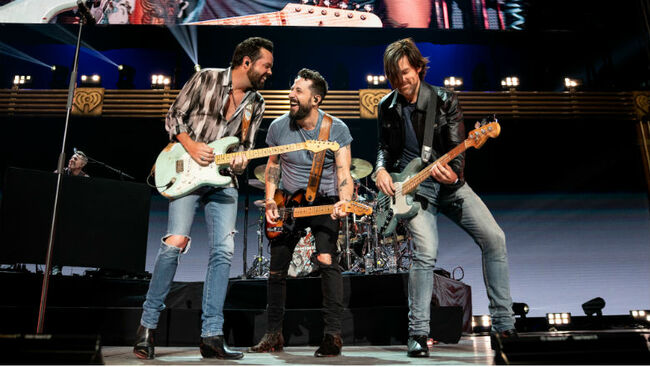 Old Dominion has hit after hit after hit under their belt, so it was no surprise to see Matthew Ramsey and the rest of the five-piece collective dive deep into their catalogue on Saturday's (May 4) 2019 iHeartCountry Festival presented by Capital One®.
After introductions from Cody Alan and Russell Dickerson, the country chart-toppers brought the Austin arena a hit-packed set. After beginning with 2018's "Make It Sweet," the band ventured through recognizable tracks from recent years of their career: 2018's "Hotel Key," 2019's "One Man Band," 2017's "No Such Thing as a Broken Heart" and 2016's "Snapback." To cement their catalogue and each of the members in the collective, Ramsey walked the audience through each of the band's names before one final guitar strike at the end of the set.
Earlier in the week, Old Dominion spread their positive energy to Loma Linda University Children's Hospital in California to visit several units in the hospital, greeting patients and nurses. As per reports, their visit was all that much sweeter when they learned that "Make It Sweet" hit the No. 1 spot on Billboard's Country Airplay chart while they were at the facility.
If you liked what you saw from the Bobby Bones-hosted festival, head on over to iHeartRadio.com/CountryFestival to see all the happenings on stage and backstage of the star-studded show!
Photo: Ismael Quintanilla for iHeartRadio

iHeartCountry Festival
See the best moments from our 2019 iHeartCountry Festival held May 4, 2019 at the Frank Erwin Center in Austin, TX.