Luke Combs Had A 'Pretty Woman' Shopping Experience While Buying A Rolex
Luke Combs may be one of the biggest names in country music, but he still has to deal with being misjudged.
While backstage at the Mercedes-Benz Interview Lounge at the 2019 iHeartCountry Festival in Austin, TX, the "Beautiful Crazy" singer, who is currently on his "Beer Never Broke My Heart Tour," recalled how he had a Pretty Woman-like experience while buying his first Rolex watch. (Who could forget that iconic movie scene where the woman refuses to let Vivian, played by Julia Roberts, buy clothes from a store on Rodeo Drive because of her appearance, so she returns the next day with all her shopping bags, and says "Big mistake!")
While chatting with Amy Brown of "The Bobby Bones Show," Luke recalled how he went to a Rolex store in New York City, ahead of his concert at Madison Square Garden, but had a hard time buying the watch he wanted.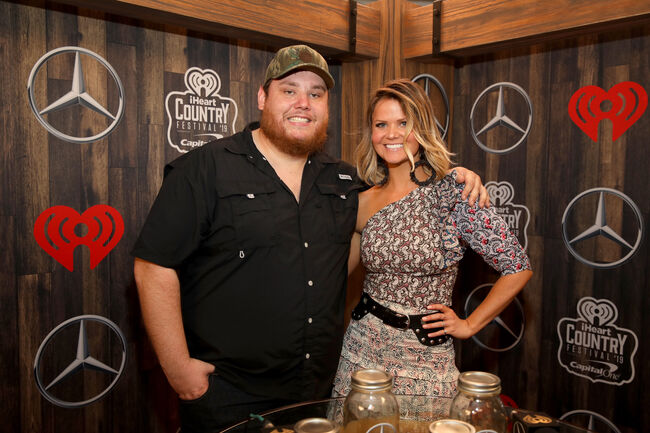 After Luke asked a saleswoman for a specific watch, he said the woman told him he couldn't get it. "The lady told me at the store, 'you can't just get those.' I was like 'isn't this a store that sells those?' And she was like 'yeah, but a lot of people want those,' " he shared. Clearly unaware of who he was, Luke then told her that he was performing at Madison Square Garden later that night and her tone quickly changed.
"So I told her, 'It's fine. I can go get it somewhere else, I'm playing Madison Square Garden tonight,' he said, which led to her to respond, "Well I think we might have it in the back."
"Anytime I go into the watch stores they're like 'No public bathrooms," he added jokingly. "Right when I come in they say 'no public bathrooms.' "
Photo: Getty Images

iHeartCountry Festival
See the best moments from our 2019 iHeartCountry Festival held May 4, 2019 at the Frank Erwin Center in Austin, TX.