Daytime Village At 2019 iHeartCountry Festival: See All The Highlights
Prior to the 2019 iHeartCountry Festival presented by Capital One® on Saturday night (May 4), Russell Dickerson, Michael Ray, Lauren Alaina and more took to the Daytime Stage component of the affair to warm Austin up ahead of the evening's main event, which is set to feature performances from Florida Georgia Line, Tim McGraw and many more. If you missed out on the Daytime Village, which included tunes provided by DJ Sinister and plenty of sunshine, scroll on below to see some highlights from the rising stars' sets.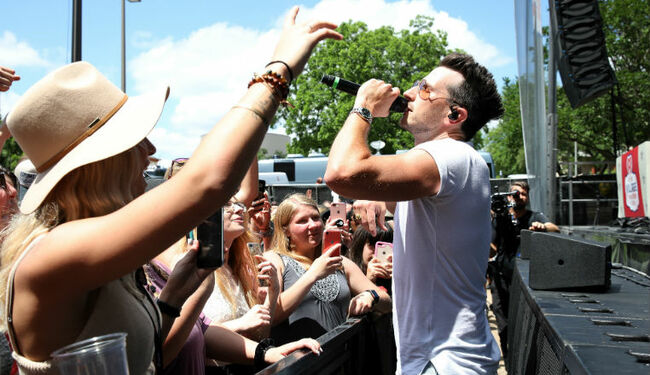 Russell Dickerson Covers Cyndi Lauper, Whitney Houston
Russell Dickerson helped kicked things off on a seriously high note with his smash, "Every Little Thing," giving some excited front row fans the kind of attention they can only dream up. In fact, at one moment it seemed like he was going to crowd surf into the audience. After performing "Yours" and a surprisingly fitting medley of Cyndi Lauper's "Girls Just Want To Have Fun," Whitney Houston's "I Wanna Dance With Somebody" and his own song "MGNO" (with an impromptu dance break), Dickerson delivered his finale, "Blue Tacoma."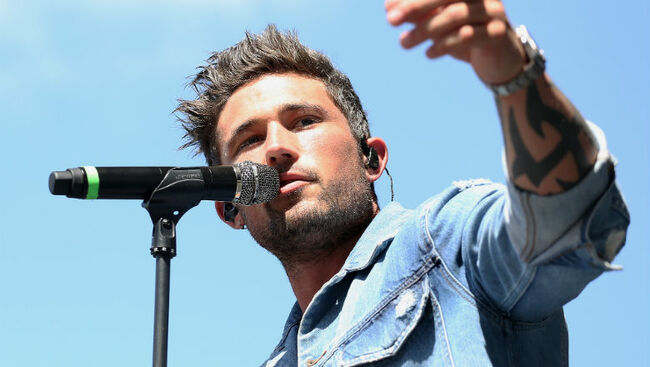 Michael Ray Makes His iHeartCountry Debut
Michael Ray has never performed at iHeartCountry, so he was intent on making his time on stage memorable. "It's a beautiful day for all of us to make memories that we are never going to forget right here in Austin, Texas," the Florida-born singer told the crowd outside of the Frank Erwin Arena. Delivering hits like "Kiss You In The Morning," "Her World Or Mine" and "One That Got Away," the 31-year-old singer kept the energy high and the audience lively as they belted his hits.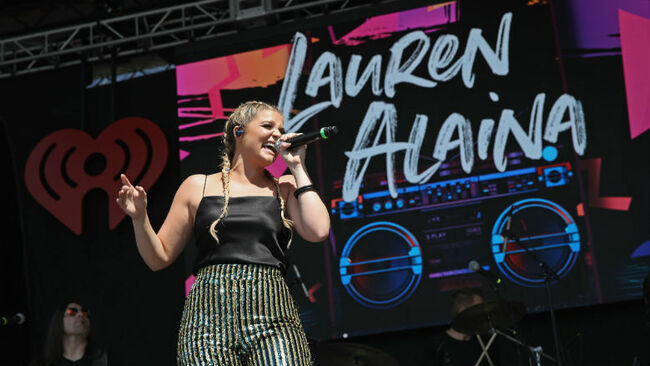 Lauren Alaina Credits Early Supporters, Sends Kiss-off To Haters
It's always important to show love to the folks that supported you early on and Lauren Alaina did just that when she arrived to the stage for her mini-set, which included "What If" and "Ladies In The '90s." More specifically, she cited iHeartRadio as an outlet that catapulted her career. "I'm so excited to be here. iHeart literally changed my life a few years ago. I was one of the On The Verge artists and it catapulted my career, so all the people here from iHeart, you changed the game for me. I owe you big time," she told the crowd. Similarly, the American Idol runner-up also shed some light on her haters before playing "Road Less Traveled." "I had an eating disorder for six years because of the comments that people said about of my weight. Getting ready for my last album, I got better and I wrote this song about not caring what the mean people on Facebook have to say about me and those people gave me my very first No. 1 song on country radio," she told the crowd.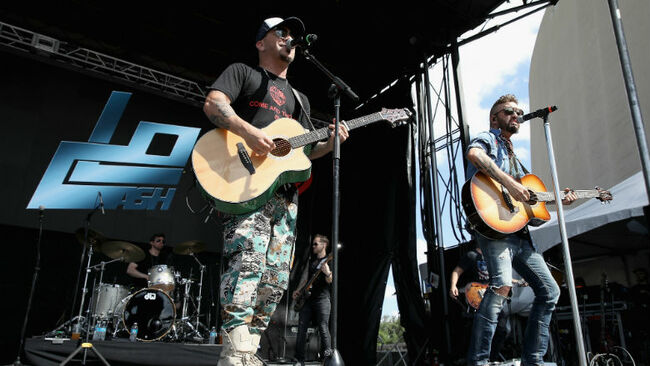 LOCASH Performs New Single "One Big Country Song"
LOCASH brought several hits to their 20-minute Daytime Village performance and the audience ate every single one of them up, including their new single, "One Big Country Song." During the set, Preston Brust and Chris Lucas went through hits like "C.O.U.N.T.R.Y." "I Know Somebody "Ring on Every Finger," "I Love This Life," and seemed to receive one of the most energetic receptions of all the acts during the afternoon concert.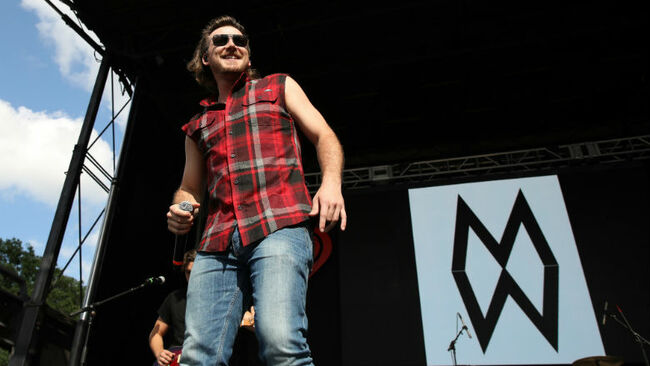 Morgan Wallet Ends The Village On A High Note
For the finale of Daytime Village, Morgan Wallet took the outdoor stage to perform the very last slot on the bill and it was well worth the wait. Venturing through numbers like "Whatcha Know 'Bout That," "The Way I Talk," and "Whiskey Glasses," the 25-year-old star managed to perform at the end of the show and kept the concert-goers at an all-time high. You'd think that they'd grow tired after seeing so many other acts, but it only intensified with Wallet and that's exactly how it should be.

iHeartCountry Festival
See the best moments from our 2019 iHeartCountry Festival held May 4, 2019 at the Frank Erwin Center in Austin, TX.